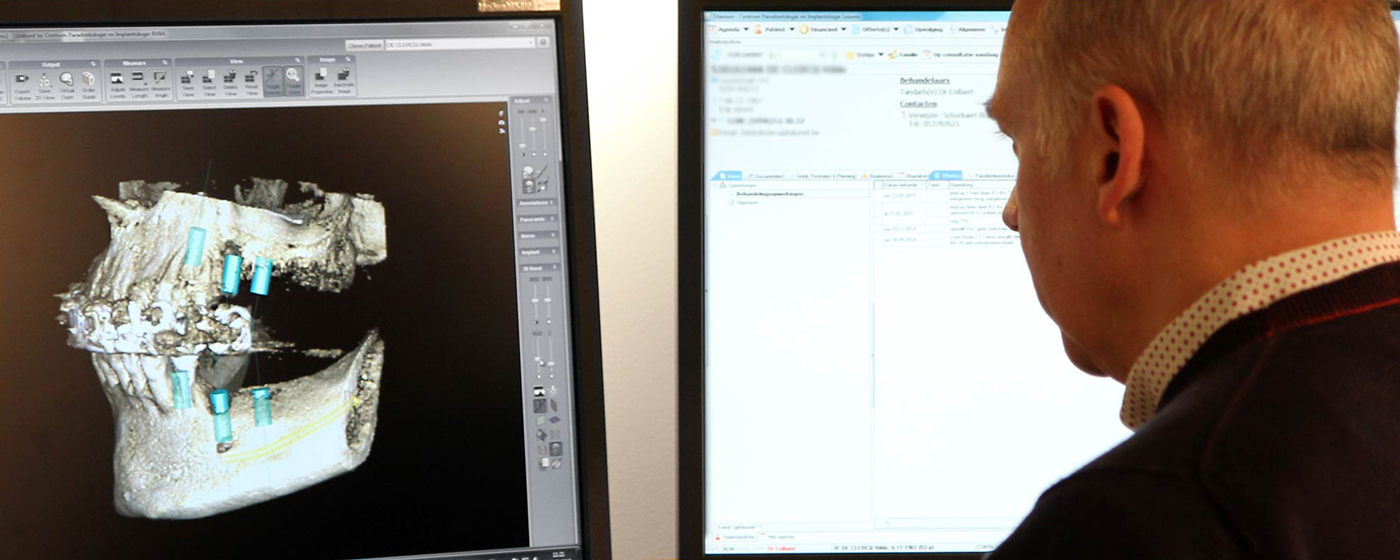 Is there sufficient volume of bone?
If there is still insufficient bone in the jaw to accommodate an implant, the lost bone can be partially built up again. To do this, we usually use bone granules, covered with a membrane. The area of the jaw that is being built up cannot be exposed to any forces or pressure, for example caused by a dental prosthesis. We will make adjustments to your prosthesis if necessary.
In the upper jaw, where the premolars and molars are located, the air-filled sinus cavity sometimes takes up the space where the roots of the teeth once were located. If as a result of this there is too little volume of bone left to accommodate implants, there are two options:
Using a sinus lift procedure, we enhance the bone using bone granules (under local anaesthetic).
If the shortage of height in the bone is not too severe, we may push the base of the sinus carefully upwards to where the implant has to be located. We do this using an osteotomy technique.
In some patients who have worn a prosthesis in their upper jaw for a long period of time, the jawbone may have shrunk considerably due to pressure from the prosthesis and natural bone resorption. If it then appears impossible to use the remaining jawbone, the entire jaw will have to be built up. To do this, we work with a maxillofacial surgeon, using your own bone to build up the upper jaw.